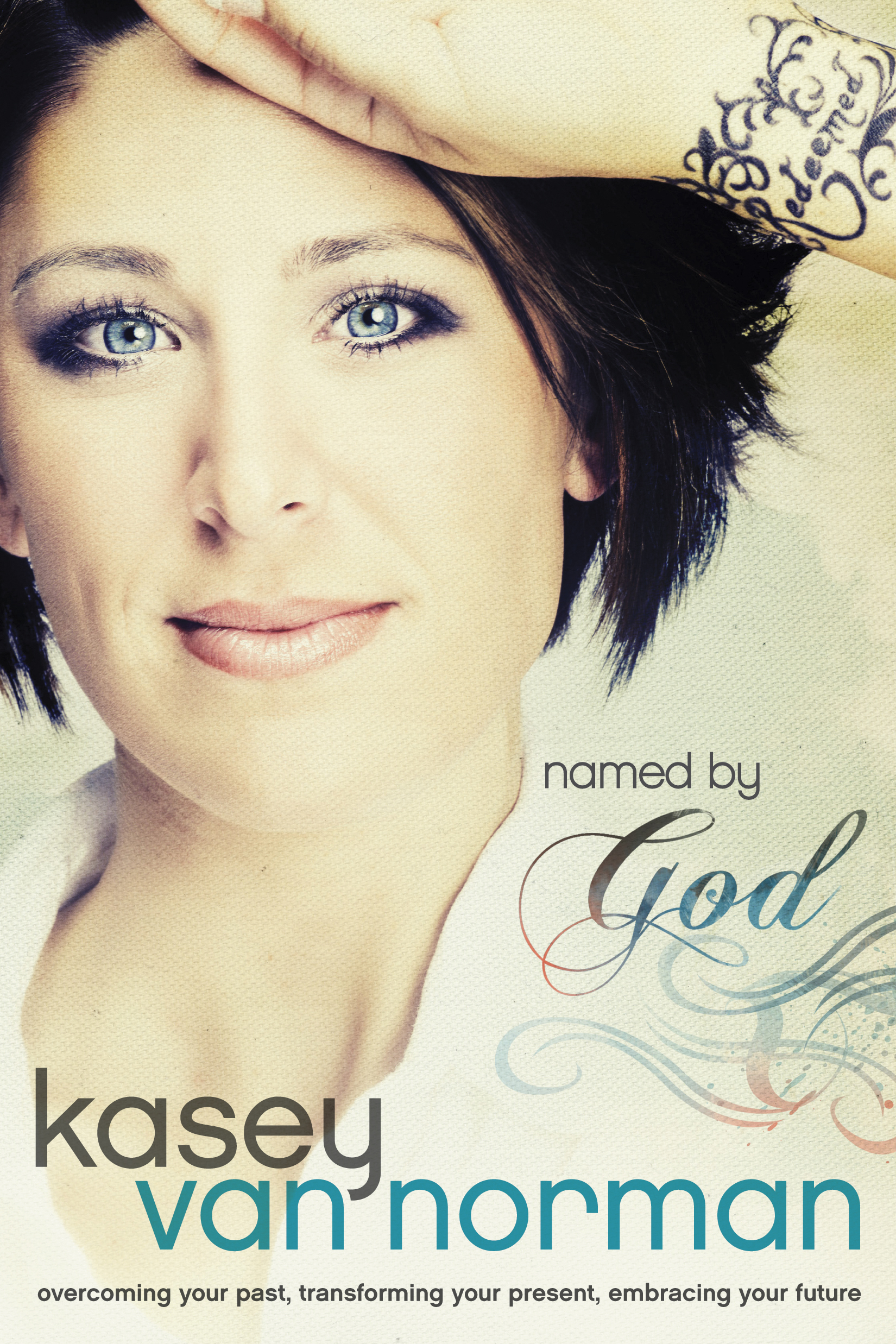 In Named by God, Kasey Van Norman shared the message what was on her heart for helping people realized the importance of reaching out to the hurting people. Kasey has experienced her own share of heartache and pain. During her early teenage years, her parents went through a bitter filled divorce. Kasey started putting on a fake mask to cover up her hidden emotions and disappointments. She felt the need to pretend and act as if everything was going fine in her life in order to achieve acceptance. When Kasey was a freshman she was raped by her boyfriend at the time. Kasey knows firsthand the difficult of healing from your past where you can conquer your future. She has struggled with finding acceptance and love, with an eating disorder, cutting herself, and engaging in hiding her throbbing emotional pain. But God has always been there assisting her to come out, face the truth, deal with her past, and not letting it destroy her future.
One of my favorite quotes was:
"Perhaps one of the greatest human misconceptions is that it's possible to forgive another person prior to extending love to him or her. The hard truth is that if you desire authentic healing and a God-honoring lifestyle, you must choose to forgive in the same way our Lord does-by extending love first" (Page 77).
One story that Kasey shared helped me to see the wounds that I have repeatedly held firmly to. Kasey described the event of cooking and accidently cutting your finger with a knife. You grab a towel and able pressure to the wound to stop the bleeding. Then you wrap it up with a Band-Aid hoping that will fix the cut wound. Many times we refuse to seek help from others when sometimes we desperately need to. The scenario is an analogy to how we hold onto un-forgiveness in our hearts. This chapter showed me how I was holding onto past hurts in my life and living by how I feel. I can't forgive someone by declining my love to someone who hurt me. Forgiving an enemy requires truly loving our enemies and friends like Christ would.
I would recommend this book to everyone who is struggling with wrong thinking and believes the lies from Satan. If you need an encouragement book then read this book! This book contains tons of scripture references that fellow believers need to hear and believe! This book has the potential and impact to reveal the truth of living your life's with purpose. Kasey has deeply publicized her struggles she has experienced and how she overcame them. God has turned her inner pain into something good. This book has astonishing teachings that if applied can dramatically change your life. Being named by God is a marvelous truth that we must let comfort our very souls!
Tyndale House Publishers has provided me with a complimentary copy of this book.
Kasey Van Norman Author Photo:
Kasey Van Norman Video Intro:
Check out Kasey Van Norman Ministries:
Follow Kasey Van Norman on Twitter:
Like Kasey Van Norman on Facebook:
http://kaseyvannorman.com/blog/