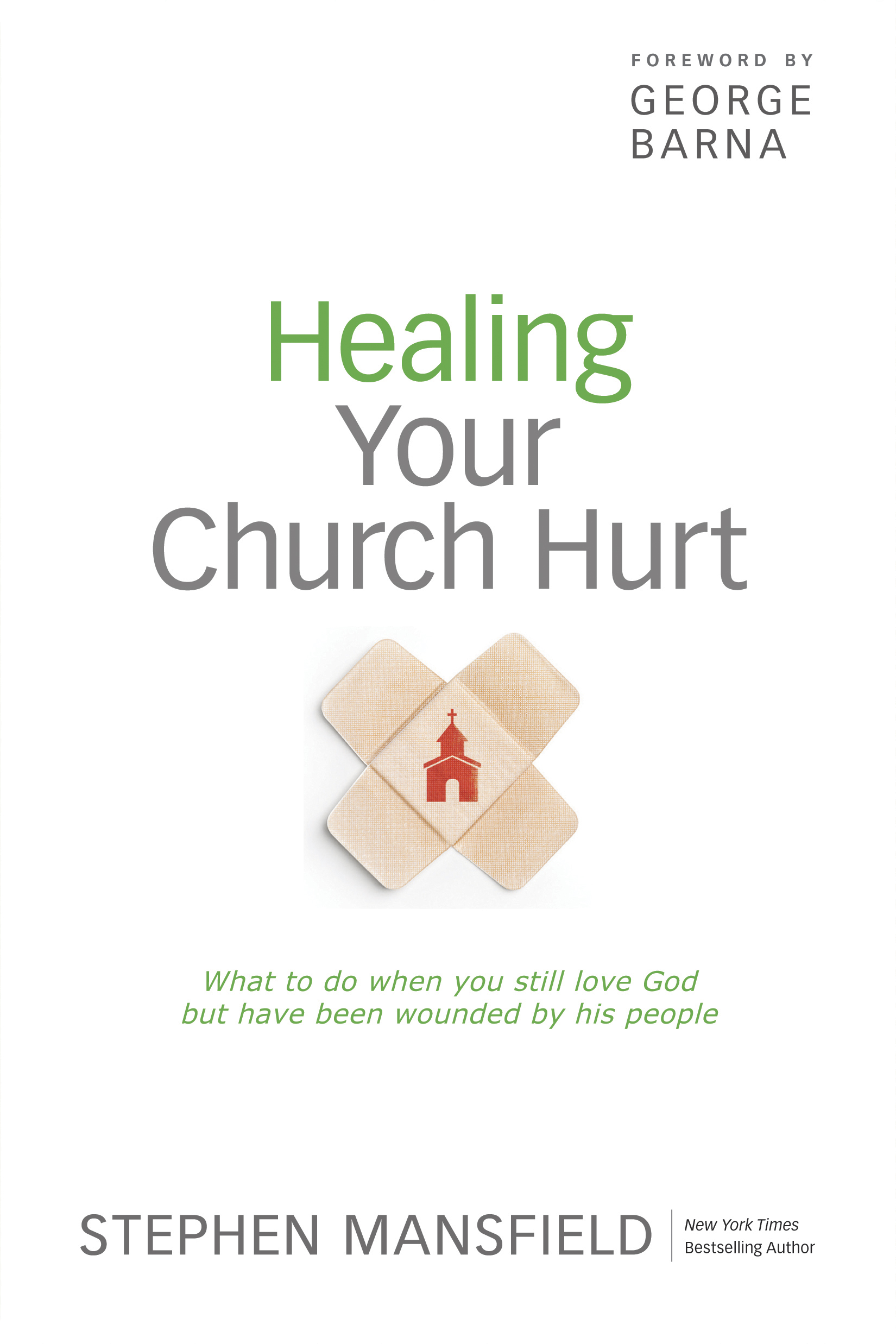 In Healing Your Church Hurt, Stephen Mansfield revealed the importance of forgiveness and letting your church hurts go. Most of us who have attended church have experienced some kind of offense from other Christians. The offense turns into strive and bitterness and some of us refuse to let it go. Holding on to anger doesn't ever solve the issues in our souls. It doesn't hurt the other person it only enslaves you. Mansfield shared a dream about his offenders standing in front of him begging for forgiveness. But he realized that he isn't God and he isn't the judge. He encouraged readers to let the people who hurt us out of the cages we have put them in. We can only be truly free when we choose to let the hurts go!
I would recommend this helpful book to anyone who has been hurt by a church. I have been wounded by a church and I have held onto it for many years. I made a decision to finally release my offenses that have captivated me. I can't tell you how much freedom came when I let unforgiveness go! This book brought much needed healing to my soul. I even went back to the church I was hurt at to hear one of my cousins preach his first sermon. Before I can tell you that I wouldn't have done that. I would have still held on to the hurts and let them control me. I even hugged some of the people that I had bitterness in my heart for. But I felt the chains of the past starting to fall! Then the next week we received a phone call and someone that I saw at church got into a car wreck and died. If I wouldn't have forgiven the members of that church I wouldn't have attend the service that Sunday to see this person one last time. This person wasn't someone that hurt me but normally, I wouldn't have even gone to that church. Everything happens at just the right time! Life is way too short to hold on to offenses that are only destroying you! Forgive and let it go!!! This book will assist you through the process of healing your church hurt!!
Tyndale House Publishers has provided me with a complimentary copy of this book.
Tyndale House Publishers has also provided one copy to giveaway on my blog!! If you would like to enter the giveaway please enter using the Raffle Copter Widget!!
Thank you, Tyndale House Publishers!!!!
Author Photo: Stephen Mansfield
Add Stephen Mansfield on Facebook:
Follow Stephen Mansfield on Twitter:
Stephen Mansfield Website:
a Rafflecopter giveaway